Past Board Meeting Minutes
Past Presidents
July 2009-June 2011 ~ Adam Tervola Hultberg
July 2007-June 2009 ~ Barry Zumwalde
July 2005-June 2007 ~ Dr. Elizabeth Jackson Kirchhoff
July 2003-June 2005 ~ Dr. Scott A. Jones
July 2001-June 2003 ~ Joni Sutton
July 1999-June 2001 ~ Charlie Liebfried
July 1997-June 1999 ~ Wendy Barden
July 1995-June 1997 ~ Bill Webb
July 1993-June 1995 ~ Russ Pesola
State Executive Board (June, 2017 - June, 2018)
President
Erika Bierman ~ Pipestone Area Middle/High School
Erika Bierman is currently Director of 5th and 6th Grade Bands at Pipestone Area Middle/High School. She has previously taught at Adrian Secondary, Round Lake Brewster High School, Nerstrand Elementary, and McLeod West Public Schools. Erika was one of the founding educators in the El Sistema Imagine after school music program sponsored by the Nobles County Integration Collaborative. She also served as a section coach for the Minnesota All-State Bands in 2014-2015 and 2015-2016. She received her Bachelor of Arts in Music Education from Concordia College-Moorhead and studied Contra-Alto, Bass, and B-flat Clarinet. Erika and her husband have two daughters and a yellow lab, Cadence.
Past President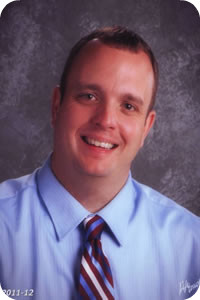 Mike Moeller ~ Mahtomedi High School
As an instrumental music educator, Michael Moeller has the privilege of teaching students at Mahtomedi High School in Mahtomedi, Minnesota. At Mahtomedi, Michael teaches two concert bands, three jazz ensembles, the Zephyr Pep Band, and weekly individual and small group lessons. Additional responsibilities include teaching guitar class, class piano and AP Music Theory.
Michael is active throughout Minnesota as an adjudicator, clinician, and low brass performer. Michael holds degrees from Wartburg College and the University of St. Thomas.
Secretary
Nora Tycast ~ Spring Lake Park High School
Nora Tycast is in her 16th year of teaching and her 10th year of teaching at Spring Lake Park High School. Nora received her Music Education degree from the University of Illinois at Urbana-Champaign and her Master's Degree in Educational Policy and Administration from the University of Minnesota, Twin Cities. Prior to teaching at SLPHS, Nora taught in the Hopkins School district, and opened a new arts-and-technology high school in Miami, Florida. She has presented at both the MBDA Summer Symposium and MMEA Annual Conference. As a literacy coach and equity team member she has found that concentration on literacy and 21st century skills has helped to develop a strong, musically sound, and academically relevant ensemble classroom.
Treasurer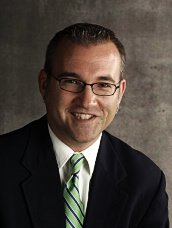 Keith Koehlmoos ~ Prior Lake High School

Keith Koehlmoos is in his seventeenth year of teaching bands at Prior Lake High School in Savage, MN. He taught three years before that in South O'brien High School in Paullina, IA. Bands under his direction have performed in London, Paris, Prague, Vienna, San Francisco, Hawaii, Spain, Italy and China. Keith holds an M.A. in Music Ed. from the University of St. Thomas and a B.Mus in Music Education from the University of Northern Iowa. Keith has been named the Prior Lake High School Teacher of the Year and twice named Outstanding Advisor of the Year. His current professional organizations iclude the Minnesota Music Educators Association, MBDA and Education Minnesota.
---
State Board of Representatives (Elected, 2-year term):
---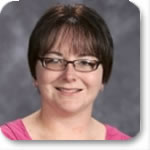 Nickole Bowie ~ Martin County West Schools

nickole_bowie@martin.k12.mn.us
Nickole Bowie is currently Director of Bands at Martin County West Schools following four years of teaching in Colorado and two years of teaching in Oklahoma. Bowies responsibilities include 5th Grade Beginning band, 6th Grade Band, Junior High Band, High School Concert Band, two jazz ensembles, pep band, drum line, independent music courses and lessons. She also directs the Martin County West Jr./Sr. High Marching Band in the summer.
Originally from Sherburn MN, Bowie graduated from Southwest State University in Marshall, MN with a Bachelor of Arts in Music Education. She also earned a Masters in Technology in Education from Lesley University in Cambridge MA.
She continues to be involved in music outside of the school day as a clarinetist for the Minnesota River Valley Wind Ensemble and playing/conducting for her local Trimont Area Centennial Band. Nickole Bowie lives in Trimont, MN with her husband, Linh.
---
Southwest President (SWMBDA)
Amy Labat
Edgerton Public Schools
alabat@edgertonpublic.com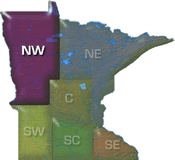 Kristine Schuldt
Clinton-Graceville-Beardsley
kschuldt@graceville.k12.mn.us
---
State Board of Representatives (Appointed)
Membership Chair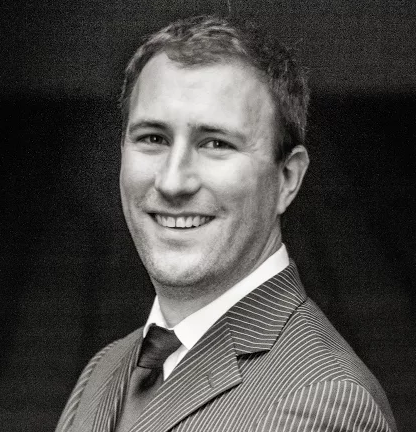 Bradley Mariska ~ Austin High School

Bradley Mariska has been the Associate Director of Bands at Farmington High School since 2016. At FHS, he conducts the Symphonic Band, Concert Band, Jazz II, Jazz III, and is the Assistant Director of the Farmington Tiger Marching Band. Prior to FHS, Mariska taught for four years at Austin High School and for eight years at Pine City High School.
He and his ensembles have received numerous awards. The AHS Wind Ensemble appeared at the Minnesota Music Educators Association Midwinter Clinic in 2013 and Pine City was named to the list of "Best Communities for Music Education in America" three times during his tenure. In 2012, School Band and Orchestra Magazine named Mariska one of the nation's "50 Directors Who Make a Difference." Mariska was named Educator of the Year by the Austin Rotary Club in 2013 and KAAL-TV named him as an Excellent Educator in 2014. Mariska has served as an All-State Band Section Coach and has served as a Director on the boards of several arts organizations including the Austin Area Commission for the Arts, the Austin Symphony Orchestra, and the Pine Center for the Arts. He currently maintains a studio of private low brass students and taught for two years at MacPhail Center for Music at both their Apple Valley and Austin locations.
A native of Waterville, Minnesota, Mariska earned a B.A. in Music Education from Buena Vista University (Storm Lake, IA) and an M.A. in Musicology from the University of Maryland. While at Maryland, Mariska was the Manager of the American Bandmasters Association Archives and Research Center. His work at the Research Center spawned an interest in the history of early American bands and his scholarly paper "Opera Music as Repertoire for Band," was accepted by the Society for American Music for presentation at their National Convention.
Mariska's favorite band-related memory is convincing Senator Al Franken to play cowbell with his band during a school visit. Mariska repeatedly stopped the rehearsal, reminding the former SNL writer, "I've got a fever… and the only prescription is more cowbell."
Honor Band Audition Co-Chairs
Rachel Miller - Zumbrota-Mazeppa Middle School
Beth Claybaugh - Pierz
Honor Band Event Coordinator
Sam Boerboom - Waseca High School
Jazz Honor Band Audition Coordinators
Ben Bussey - MacPhail, Concordia St. Paul
benjamin.bussey@gmail.com
Nick Mason - New London Spicer
masonn@nls.k12.mn.us
Jazz Honor Band Coordinator
Steve Jennings - McNally Smith
steve.jennings@mcnallysmith.edu
Volunteer Coordinator
Nathan Blinn - Chippewa Middle School
nathan.blinn@moundsviewschools.org
State Board of Representatives (Directed)
MMEA Band Vice President
Jennifer Gruepner
Perpich Center for the Arts Education
ASBDA Representative
Terri Svec ~ Buffalo
Terri Svec received a Bachelor of Music Education from East Carolina University and a Master of Science in Music Education from the University of Illinois Urbana-Champaign. She taught beginning and middle level band in the Chicago suburbs for five years prior to her current position at Buffalo Community Middle School. Her duties over the past 16 years have included band, choir, orchestra, classroom music, guitar and music technology. She has also been department chair and served on several district music committees and has been involved in piloting new music technologies in her shool. She is a member of MMEA/MENC and ASBDA in addition to MBDAand has served as Secretary and Treasurer for MBDA. She continues to perform on oboe with the Plymouth Concert Band and with small chamber groups throughout the west Metro area.
CBDNA Representative
Dr. Peter Haberman
Concordia College - Moorhead
NBA Representative
Keith Wander ~ Hawley
Keith Wander is the Director of Bands at Hawley High School. He has held that position for 30 years. He received a Bachelor of Music Degree from Concordia College in Moorhead Minnesota in 1983 and A Master of Science in Music Education from Minnesota State University Moorhead in 1995. At Hawley he directs the Concert Band, 9th Grade Band, Jazz Band and Blues Band(Vocal and Instrumental group). He also teaches music theory, theatre arts, directs the fall play, directs the one act play, and does stage direction, technical theatre, and pit orchestra for the Musical each year. He is in his 6th year as Artistic Director of the Red River Boy Choir of Fargo, ND.
State Board of Representatives (Hired)
Web Manager
Sandra Riehl
Sandra is a Technology Integrationist in the Shakopee School system in combination with owning and running a web design business. She has been merging her interests with technology and teaching for over 20 years.