Membership
Information and Registration
Membership into the Minnesota Band Directors Association is open to all individuals, institutions, and industries sincerely interested in bands in Minnesota.
Annual membership runs from July 1st to June 30th. To take full advantage of MBDA activities and membership perks, please complete your registration in early!
Membership registration opens July 1st.

Please follow the registration process below: (There are two steps)
Step 2: Please use the electronic payment method, Stripe. If you are unable to pay via credit card payment, you need to contact the MBDA State Membership Chair at This email address is being protected from spambots. You need JavaScript enabled to view it.
---
Membership Perks
MBDA members are eligible for the following perks this year:
Email Updates Receive email updates about honor bands, festivals, clinics, symposiums, job postings and much more.
Job Postings are sent out in the email updates to all MBDA members. Be the first to apply for new job openings!
Networking become involved in MBDA to network with active band directors across the state.
Volunteer Opportunities each member can log in to MBDA to update their personal contact information as well as volunteer for opportunities such as working at honor band events and festivals. Volunteer to work at one of our many festival and honor band events across the state. MBDA has six regions that host events each year as well as our state level

MBDA

6-8 Honor Band and 9-10 Honor Band. Duties may include site set up, student check in, serving meals, stage set up, collecting and sorting music, and site clean up. The benefits to you are enormous: networking with current band directors, sitting in on rehearsals with renowned conductors, sitting in on sectionals with our skilled section coaches, and building your resume.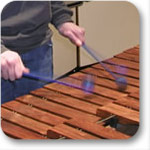 MBDA Membership Categories
Individual Membership - $50
This membership category is for all band directors (or other interested persons) currently employed by schools, colleges and other recognized organizations. This category is required for all members wishing to have students participate in the various MBDA Honor Bands.
Retired Membership - $15
Retired membership is open to all retired band directors. Retired members shall receive all privileges of an Individual Membership.
Music Education Major Membership - Free
Music education majors of any college or university may join MBDA free of charge by signing up on the MBDA website. Benefits would include receipt of all email communications throughout the year including job announcements, concerts, special events, career building resources and volunteer opportunities. Student members may NOT sign off on MBDA honor band applications and will NOT receive the Pepper Music or SmartMusic(or future) membership perks
Membership - The Instrumentalist Magazine Yearly Subscription - $5
Mentorship Resources
In conjunction with Phi Beta Mu, MBDA is partnering new band directors with experienced teachers from our state. This project offers a one-on-one approach, where each mentor is assigned one mentee, and the two of you can communicate via email, phone, or even in some cases, in person. An effort is made to assign mentors to mentees who have similar job descriptions, school sizes and locations in the state.
Click on our Mentorship page to find out more.