MBDA South Central Region (SCMBDA)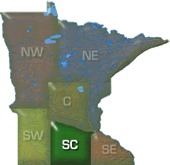 Calendar
February 25, 2023 - 6-8 and 9/10 Region Honor Band Festival - PAYMENT AND REGISTRATION
March 4, 2023 - Region Jazz Honor Band - PAYMENT AND REGISTRATION
April 15/16, 2023 - MBDA State Honor Band
April 29, 2023 - Beginning and Second Year Honor Band Festival
---
Board of Directors
President
Joshua Tonkin - Maple River Public School
This email address is being protected from spambots. You need JavaScript enabled to view it.
Joshua Tonkin is currently director of bands at Maple River Public School in Mapleton, MN where he has taught for three years. Prior to his experiences at Maple River, he taught at Butterfield-Odin for four year prior. Currently, Joshua teaches junior high band, senior high band, pep band and marching band. Originally from New Richland, MN, Joshua graduated from South Dakota State University in Brookings, SD with a Bachelor of Music in Music Education. Joshua is currently enrolled in graduate school at Concordia College in Moorhead, MN where he is persuing a Master of Music in Music Education. Joshua currently lives in Truman, MN with his wife and two daughters (three and one).
S

ecretary
Nancy Dostal
Membership
Eric Songer - Eastern Carver County Schools
This email address is being protected from spambots. You need JavaScript enabled to view it.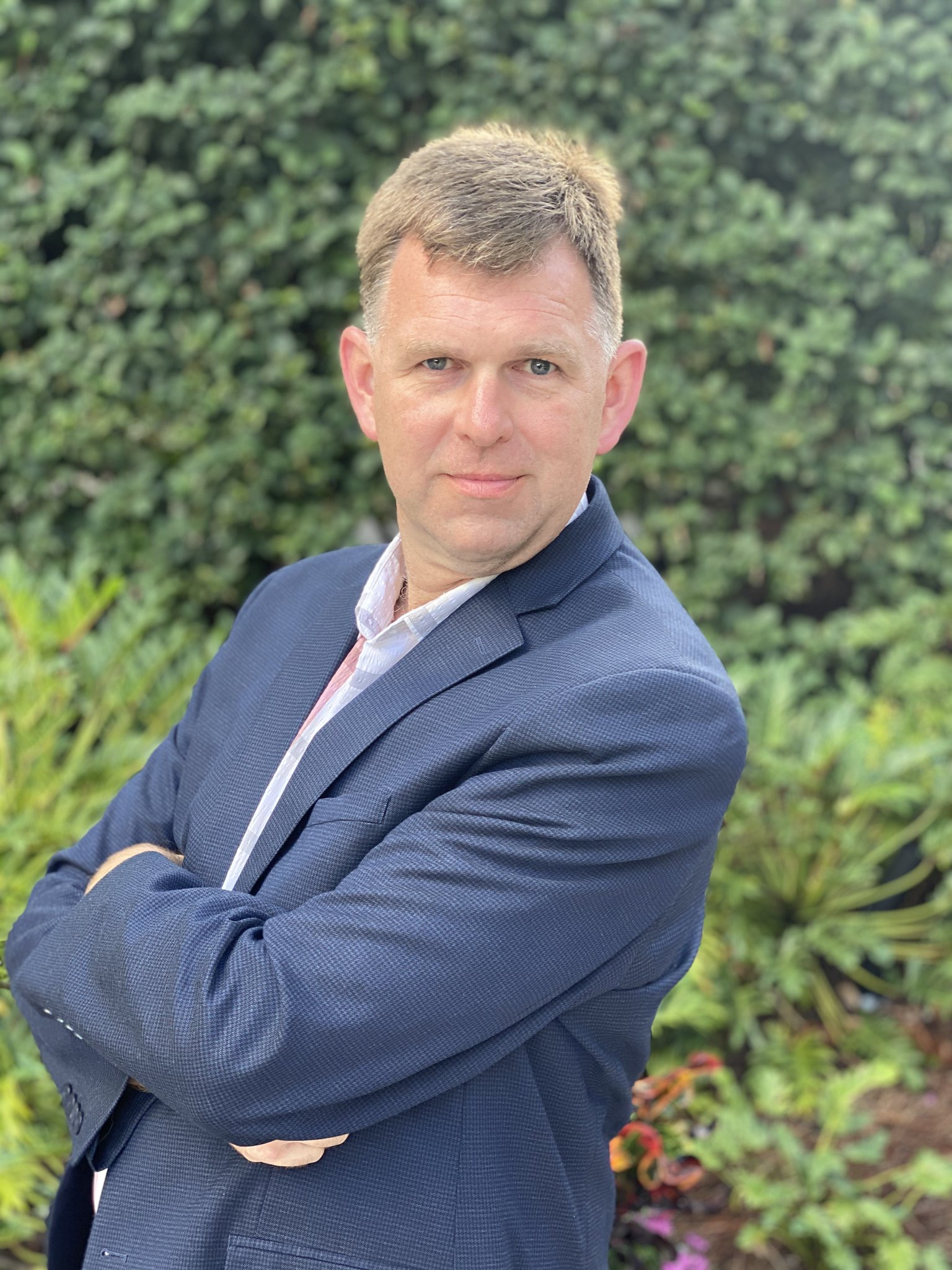 Eric Songer was born in Milwaukee, Wisconsin and attended college at the University of Wisconsin - Eau Claire where he earned degrees in music and math education. Eric completed his Master's in Education at St. Thomas in 2004. This is Eric's 26th year teaching at Chaska Middle School. He was named Teacher of the Year in District 112 in 2007 and 2021 and was a semifinalist for 2008 Minnesota Teacher Of The Year. Eric directs the concert bands and has an extensive after school music program including Jazz Ensemble, Marching Band, Honor Band, Latin/Mariachi Band, Garage Band, guitar courses, Hip Hop, Music Production, Country/Bluegrass Ensemble, Movie Band, and School Of Rock. He is a leader in modern band education speaking at universities and conferences across the country. Outside of teaching, Eric loves to perform as a trombonist and guitarist and write music. He lives in Chaska with his wife and two children.
6-8 and 9-10 Honor Band Coordinators
Melody Snyder - Edina
This email address is being protected from spambots. You need JavaScript enabled to view it.

Melody Snyder teaches middle school band in Edina. Melody teaches band and jazz band at Valley View Middle School, is an assistant marching band director for the EHS Marching Hornet Band, and is an instructor for the Edina Summer Band Program. She also enjoys working as a sectional coach for Minnesota Junior Winds (MJW) and the Greater Twin Cities Youth Symphonies (GTCYS). Prior to her work in Edina, Melody taught instrumental music at Winona Middle School and Winona Senior High School. For ten years, Melody proudly served as a soldier musician in the 34th Infantry Division "Red Bull" Band as a vocalist and brass specialist. Melody received degrees in music education from Winona State University and the University of St. Thomas. Memberships include National Association for Music Education (NAfME), the Minnesota Music Educators Association (MMEA), National Band Association (NBA), American School Band Directors Association (ASBDA), and the Minnesota Band Directors Association (MBDA).
Michael Anderson - Minnetonka
This email address is being protected from spambots. You need JavaScript enabled to view it.

Musician, conductor, and educator Mike Anderson has been involved in the Twin Cities music community for the past two decades. Since 2010 he has taught band and orchestra in the Minnetonka School District and previously taught music in Winona, MN and Wolfsburg, Germany. Mike has also been the music director and conductor of the Hopkins Westwind Concert Band since 2013 and is only the second music director the group has had in its 40-year history. He is a member of the Minnesota Band Directors Association, the Minnesota Music Educators Association, the National Association for Music Education, the National Association of Concert Bands, and the National Band Association. Mike lives in Eden Prairie with wife and fellow music educator Vicki and their two daughters.
Carrie Beckler - Shakopee
This email address is being protected from spambots. You need JavaScript enabled to view it.
6-8 and 9-10 Honor Band Site Host
Brady Krusemark - Mankato West
This email address is being protected from spambots. You need JavaScript enabled to view it.
BBF/SYF Coordinators
Andy Richter - Edina Public Schools
This email address is being protected from spambots. You need JavaScript enabled to view it.
ANDY RICHTER teaches band at Edina High School. In addition to teaching two concert ensembles, he is the director of the Edina Hornet Marching Band and directs the two 10th grade jazz ensembles and Jazz II. Mr. Richter is actively involved at his church, Wooddale in Eden Prairie, and plays trumpet in the Wooddale Orchestra. He was the Youth Music Coordinator for GlobalFingerprints-Haiti, a child sponsorship organization in Port-au-Prince, Haiti from 2015-2019. He is a member of NAfME, MMEA, MBDA, and NBA. Mr. Richter received the American School Band Director's Association Distinguished Young Music Educator award in 2010. He was also selected as the 2010 Minnesota State Representative for the School Band and Orchestra magazine's annual publication of "Fifty Directors That Make a Difference." Mr. Richter is proud to have served as the 53rd Drum Major of the University of Minnesota Marching Band.
Michael Moeller - Edina Public Schools
This email address is being protected from spambots. You need JavaScript enabled to view it.
BBF/SYF Site Host
Geneva Fitzsimonds - Edina Public Schools
This email address is being protected from spambots. You need JavaScript enabled to view it.
Jazz Honor Band Coordinator
Geneva Fitzsimonds - Edina Public Schools
This email address is being protected from spambots. You need JavaScript enabled to view it.
Geneva Fitzsimonds is in her 25th year teaching instrumental music and holds degrees from Concordia College-Moorhead and St. Mary's University. In 2013, she became a National Board Certified Teacher. Her bands and jazz bands have performed at festivals across the region including the MMEA Middle Level Conference and the MMEA Mid-Winter Clinic.
Geneva has served on the MMEA Board of Directors as a Region Representative and is currently President of the MN Chapter of the American School Band Directors Association.
She has served in several capacities on the MBDA Board, is an MSHSL Adjudicator and has directed numerous honor bands and festivals throughout the region. Currently, she teaches 7th and 9th grade band, and two jazz bands at South View Middle School in Edina. Geneva lives in Minnetrista with her husband Scott and their two children; Bram and Berit.
---
MBDA Memberships
Memberships run from July 1-June 30 each year. Remember to renew your membership close to July 1 so you have access to MBDA benefits all year long! Check your "membership history" here: http://www.mbda.org/my-memberships.

You can now pay for your membership online with a credit card.

You need to be an MBDA member in goodstanding to access audition materials for any MBDA honor bands.
---
Schools
For logistical purposes, this roster contains high school, college, and university institutions. The regional assignment for elementary and middle schools is currently identified by the name of the HIGH SCHOOL that serves your student population.
Colleges/Universities

Bethany Lutheran College (Mankato)
Dr. Martin Luther College (New Ulm)
Gustavus Adolphus College (St. Peter)
Minnesota State University-Mankato

Schools

Academy of Holy Angels, Richfield
Alden-Conger
Apple Valley
Belle Plaine
Bethany Academy, Bloomington
Blake School (The), Minneapolis
Bloomington Jefferson
Bloomington Kennedy
Blue Earth Area
Burnsville
Cannon Valley Lutheran, Morristown
Charter School, Minneapolis
Chaska
Cleveland
Comfrey
Dassel-Cokato
Eastview, Apple Valley
Eden Prairie
Edina
El Colegio Charter School, Minneapolis
Elmore Academy
Fairmont
Fourth Baptist Christian School, Minneapolis
G-F-W, Winthrop
Glenville-Emmons
Granada-Huntley-East Chain.
Groves Academy, St. Louis Park
Holy Family Academy, Belle Plaine
Holy Family Catholic, Victoria
Hopkins
Hutchinson
Immanuel Lutheran, Mankato
International School of MN
Janesville-Waldorf-Pemberton.
Jordan
Lake Crystal-Wellcome
Le Center
Lester Prairie
LeSueur-Henderson
Litchfield
Lutheran H. S. of Bloomington
Madelia

Mankato East
Mankato Loyola
Mankato West
Maple River, Mapleton
Maranatha Christian Academy, Minneapolis
Martin County West, Sherburn
Martin Luther, Northrop
Memorial
Minnehaha Academy Minneapolis
Minnesota New Country School, LeSueur
Minnesota Valley Lutheran, New Ulm
Minnetonka
Montgomery-Lonsdale
Mound-Westonka
Mountain Lake Christian, Mountain Lake
New Prague
New Richland-H-E-G
New Ulm
New Ulm Cathedral
Nicollet
Orono
Prior Lake
Richfield
River Bend Academy, Mankato
Robbinsdale Armstrong
Shakopee
Sibley East, Arlington
Sleepy Eye
Sleepy Eye St. Marys
Southwest Christian School, Eden Prairie
St. Clair
St. James
St. Michael-Albertville
St. Peter
Trinity School at River Ridge, Bloomington
Truman
United South Central, Wells
Waconia
Waseca
Waterville-Elysian-Morristown
Wayzata