MBDA Central Region (CMBDA)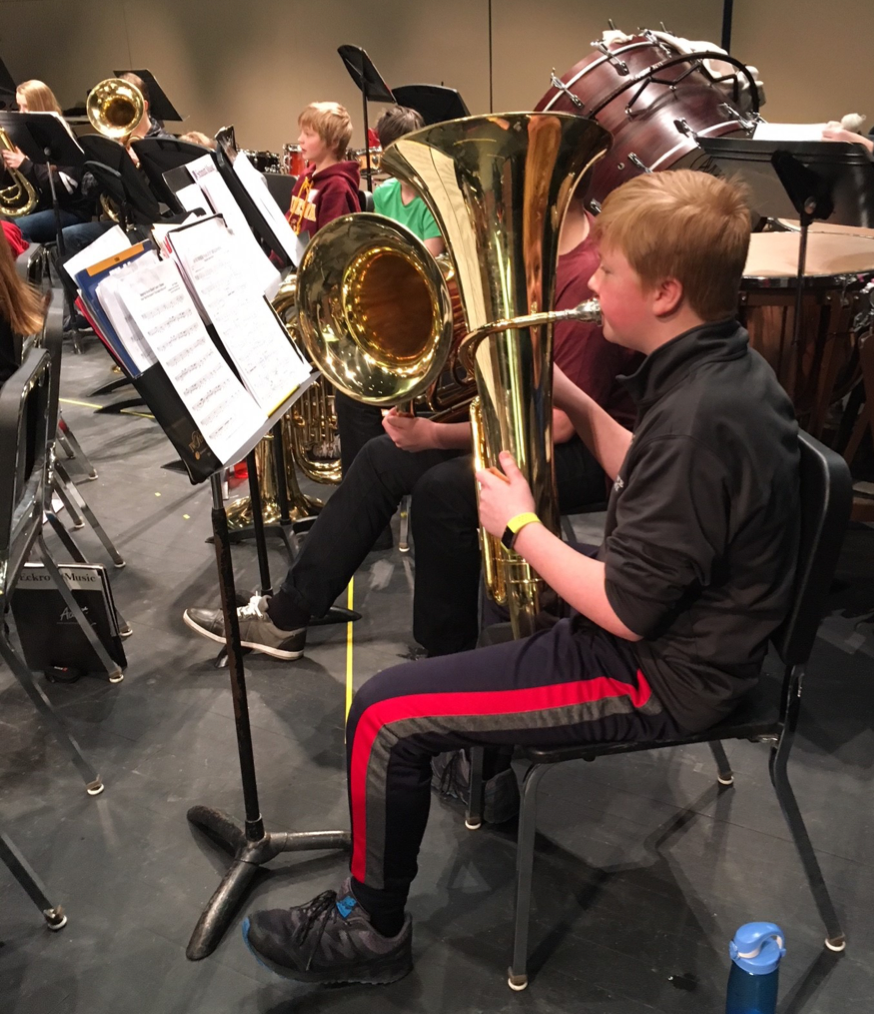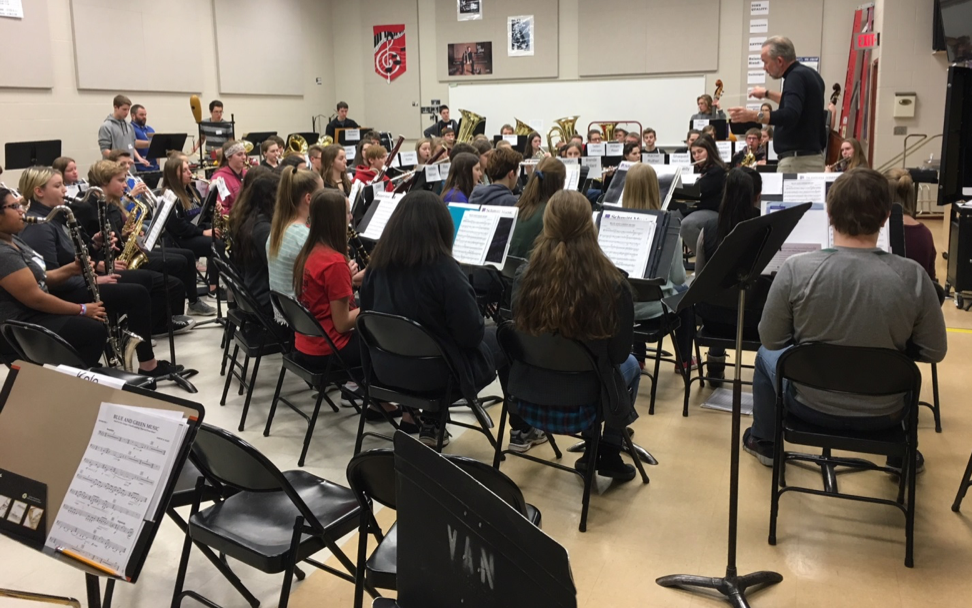 Central Region Calendar of Events
Upcoming Events
Meeting Minutes
Central Region Board of Directors
Sam Khwice, President
Sam Khwice is the Director of Bands at Maple Grove Middle School in Maple Grove, MN. He teaches 6th grade, 7th grade, and 8th grade band as well as jazz bands. Outside of the middle school, he also assists as an instructor for the Maple Grove Senior High Marching Crimson.
Sam graduated Magna Cum Laude from Minnesota State University, Mankato in 2017 where he studied conducting with Dr. Amy Roisum Foley and trumpet with Dr. Jonathan Brandt. Sam also assisted in conducting the Mankato Area Youth Wind Ensemble.
Vice-President, vacant
Shannon Curtis, Past President
Shannon Curtis is the Director of Bands for grades 6-8 at Zimmerman Middle and High School. His primary duties involve teaching beginner band students and conducting the middle school bands. He also teaches high school instrumental lessons and works with students in preparation for Solo and Ensemble Contest, and All-State auditions. He is the director of the Zimmerman Middle School Jazz Band and the Zimmerman Pit Orchestra. Shannon is the director of River Valley Sound, a competitive winter hornline, and co-director of the 728 Cadets Marching Arts summer program. Shannon is also Musical Director of the North Suburban Concert Band, an 80 piece adult community band which actively performs in the north metro.
Shannon is a 2013 Magna Cum Laude graduate of Luther College in Decorah, Iowa. While there he performed with the Luther Concert Band, Luther Symphony Orchestra, Luther Jazz Orchestra, and in various small chamber ensembles including the Luther Trumpet Ensemble which performed at the International Trumpet Guild Conference in 2012. Since graduation, Shannon has presented to current Music Education students about best practices and has shared ideas for new teachers at various symposium events in Iowa and Minnesota. He currently performs with the Twin Cities Trumpet Ensemble and subs regularly in Twin Cities area bands and orchestras.
Jason Koets, Secretary
Jason is currently the director of bands at Delano High School in Delano, MN. He has been teaching there for the last 15 years, with seven years' experience previously teaching in the ROCORI School District. Jason has been performing with various musical groups in central Minnesota such as Route 55, West Metro Big Band, and the Buffalo Community Orchestra as well as conducting the musical pit orchestra for 4 Community Theatre.
Jerald Ferdig, Membership Chair
Mr. Ferdig is the director of bands for grades 7-12 at Rockford Schools. Mr. Ferdig received his undergraduate degree from Bemidji State University in 1999 and his master's degree in music education from the University of Minnesota in the twin cities. After student teaching in the Becker School District, Mr. Ferdig received his first job at Butterfield-Odin Public Schools where he taught 5-12 band for six years. This is Mr. Ferdig's fifteenth year at Rockford Schools. Mr. Ferdig also conducts the high school pep band, summer marching band, the pit orchestra for the high school musical, and 2 high school jazz bands. Mr. Ferdig is also active in the MN Band Directors Association, serving as an All-State judge and on the MBDA board.
Steve Lyons, Treasurer
Steve Lyons holds a BA degree in Music Education and Theory/Composition from Western Illinois University. He earned his MA degree in Music Education from the University of Minnesota where he studied with Dr. Frank Bencriscutto and Eric Becher. In his 36th year of teaching high school band in Illinois and Minnesota, Steve is celebrating his 29th year as band director at Champlin Park High School in Champlin, MN.
An advocate of lifelong learning and playing, Steve is in his 7th year directing the St. Louis Park Community Band. Other guest conducting appearances include the St. Louis All-Suburban Honor Band, the Schmitt Music Strike Up The Band Honor Band, the Anoka-Hennepin 8th Grade Honor Band, the University of Minnesota-Duluth Maroon Honor Band, the Three Rivers Conference Honor Band, and the Augustana University Gold Band.
An active composer, Steve has arranged extensively for marching bands in Minnesota, Illinois and Kentucky. Recent original concert works include Three Rivers Suite and 14 Below for concert band and Leave Only Footprints, Take Only Photographs for Woodwind choir celebrating the 100th Anniversary of the National Parks Service. MelaNoMore, was premiered at Orchestra Hall in May of 2018 and raised money for cancer research at Mayo Clinic.
Steve resides in Champlin with his wife Tami where they are the proud Grandparents of 4½ year old triplets.
Andrew Nelson, 9-10 Honor Band Coordinator
Andrew Eric Nelson is a 1988 graduate of Litchfield High School, where he was a member of the National Honor Society and the 1987 MMEA All-State Band. He was a high school recipient of the John Philip Sousa Award, as well as the National School Choral Award and the United States Marines Semper Fidelis Bandman award. Mr. Nelson received his Bachelor of Science Degree Summa Cum Laude from St. Cloud State University in 1993, and His Masters Degree in Education from St. Mary's University in 2004. Active in the Music-Education field, he is a member of the Minnesota Chapter of Phi Beta Mu International Bandmasters Fraternity, and a past president of the Central Minnesota Band Directors Association. In 2007 Mr. Nelson was awarded Milaca "Community Member of the Year", and in 2014 he was a Semi-Finalist for the Education Minnesota Teacher of the Year. In 2019 Mr. Nelson was awarded the Minnesota VFW SMART/MAHER National Citizenship Education Teacher Award of the year for his work with the Milaca Public Schools Veterans Day Concert. Mr. Nelson has twice conducted bands at the MMEA Mid-Winter Clinic and in 1998 his Marching Band at Blaine High School performed a halftime show for the Minnesota Vikings. In addition to his instructional duties as director of bands at Milaca High School, Mr. Nelson serves as an active adjudicator with the Minnesota State High School League and the Tri-State Band Judging Association. Mr. Nelson lives in Foreston with his wife Christine and daughters Natalie and Nicole.
Craig Vogl-6-8 Honor Band Coordinator
Mr. Craig Vogl is the High School Instrumental Music Educator at Becker Area Schools. He directs three bands, two jazz bands, pep band, marching band as well as teaching 8th grade lessons. Craig is also a staff sergeant the Minnesota Army National Guard's 34th Infantry Division "Red Bull" Band where he has served for 20 years as a percussionist, vocalist, team leader, assistant team leader, supply sergeant and he was deployed to Iraq with the unit in 2009-2010 in support of Operation Iraqi Freedom where he performed over 50 musical missions throughout central and southern Iraq with his team. He is a member of MMEA, MBDA, the VFW, and the American Legion.
Mr. Vogl completed his Bachelor's Degree at the University of Minnesota, Morris where he studied conducting under Dr. John Ross, Percussion under Dennis Svendsen and Dave Howes as well as Jazz under Dr. Jim Carlson. He completed his Masters in Education at St. Mary's University in Winona and is in the process of earning his k-12 Administrative license at Saint Cloud State University. Mr. Vogl is married to his wife Heather and they have two children, Greta and Leif.
Carl Mathwig, Beginning Band (1st Year) Honor Band Chair
Carl is currently the 4th-grade elementary music teacher and 5-6 Band Director at Pierz Pioneer Elementary School in Pierz, Minnesota. Prior to teaching in Pierz, Carl taught for two years in Chamberlain, SD as a 5-8 band director. Carl holds a Bachelor's degree from Northern State University and is currently working towards his masters in music education at NSU as well. Carl is very active in teaching the marching arts and enjoys working with various groups. Apart from teaching, Carl is an active performer and member of various ensembles including the Central Lakes College Wind Symphony, Little Falls St. Francis Brass Choir, and various brass/jazz ensembles. His primary instruments are saxophone, euphonium, trumpet, and trombone.
Laura Manley-Harmon, Beginning Band (2nd Year) Honor Band Chair
Laura graduated with a BS in music from Binghamton University in NY and a Masters in Music Ed from Syracuse University in NY. She has taught in Mora since 1995. In Mora she directs 5th, 6th, and 7th grade band and teaches lessons for 8-12 graders. She also directs a jazz band and flute ensemble. Her main instrument is the french horn with a percussion minor.
Joel Pohland, Jazz Honor Band Chair
Joel is currently the 7-12 Band Director at Pierz Healy High School in Pierz, Minnesota. Along with the Junior High and High School Bands, Joel directs the Pep Band, Jazz I and II Ensembles, Pit Orchestra and teaches Guitar and Garageband classes. Prior to teaching at Pierz, Joel taught 4-12 Band and Choir at Marshall County Central in Newfolden, MN. Joel received his Bachelor's Degree from Loras College in Dubuque, IA and is currently working towards his Masters in Music Education from Northern State University in Aberdeen, SD. Along with teaching, Joel enjoys golfing and running and is the Varsity Golf Coach at Pierz. He also is a member of the West Metro Big Band and plays Bass Guitar in that ensemble. Joel currently resides in Little Falls, MN with his wife Kaitlin and two huskies, Brutus and Zelda.
Nicole Clark, M.S. Large Group Festival Chair
Nicole is currently in her seventeenth year as Band Director and Music Teacher at Providence Academy. Since her arrival in 2003, the band program has gone through exponential growth from 55 members to 185 members. Under her direction the Symphonic (Upper School) Band at the academy started its superior ratings at both the MSHSL Large Group and Solo/Ensemble competitions. Besides implementing a full 5-12 grade instrumental program for the academy she started the school's jazz band and has participated in numerous pit-orchestras for the school's musicals. In addition to directing bands at the academy Mrs. Clark has taught Pre-K, Kindergarten, 1st grade, 3rd grade, 4th grade, 6th grade, and 7th grade general music as well as Middle School Choir. Currently she is the director of the Cadet (5th grade) and Concert (MS) Bands as well as the MS chapel choir. She also coordinates and accompanies music for the Middle School liturgy each week. She is involved in NAfME, MMEA, and CMBDA.
A diverse background in music education is what led Mrs. Clark to teaching at Providence Academy. She graduated with the highest honors from the University of Wisconsin-La Crosse with concentrations in both instrumental and vocal music. Her performance background includes recitals in alto saxophone, piano and voice. She had an internship in Middle School Band, Jazz Band, and High School Choir in Rice Lake, WI. She taught Middle School and High School Choir, Chamber Choir, General Music, and all of the school's woodwind lessons in Spring Grove, MN. Before coming to Providence Academy she served as the Middle School Concert Band director, assistant High School Marching Band director, and Middle School General Music teacher in Lake City, MN.
In addition to teaching, Mrs. Clark has served as a music director and cantor at the Newman Center Parish in La Crosse, and a cantor at numerous parishes in the Twin Cities.
Schools
For logistical purposes, this roster contains high school, college, and university institutions. The regional assignment for elementary and middle schools is currently identified by the name of the HIGH SCHOOL that serves your student population.
Colleges/Universities

Augsburg College (Minneapolis)
St. Johns University (Collegeville)
St. Cloud State University
Brainerd Community College
University of Minnesota-Twin Cities

Schools

Albany
Andover
Annandale
Anoka
Atwater-Cosmos-Grove City
Becker
Belgrade-Brooten-Elrosa
Benilde-St. Margarets, St. Louis Park
Blaine
Brainerd
Breck School, Golden Valley
Brooklyn Center
Buffalo
Buffalo Lake-Hector
Champlin Park
Columbia Heights
Coon Rapids
Crystal
Delano
DeLaSalle, Minneapolis
Eden Valley-Watkins
Education, Golden Valley
Elk River Area
Faith Christian School, Foreston
Foley
Fridley
Glencoe-Silver Lake
Great River Education Center, Waite Park
Heritage Christian Academy, New Hope
Holdingford
Holy Trinity, Winsted
Howard Lake-Waverly-Winsted
Irondale, New Brighton
Kimball Area
Legacy Christian Academy
Little Falls
Long Prairie-Grey Eagle
Maple Grove
Maple Lake
Mayer Lutheran
Melrose Area
Milaca
Minneapolis Edison
Minneapolis North Community
Minneapolis Patrick Henry
Minneapolis Roosevelt

Minneapolis South
Minneapolis Southwest
Minneapolis Washburn
Minnewaska Area, Glenwood
Monticello
Mora
Mounds View
Nay-Ah-Shing School, Onamia
New Century Charter School, Hutchinson
New London-Spicer
Norwood-Young America
Onamia
Osseo
PACT Charter School, Anoka
Park Center, Brooklyn Park
Paynesville Area
Perpich Center for Arts
Pierz
Providence Academy, Plymouth
Rivers Christian Academy, Elk River
Robbinsdale Cooper
Rockford
Rocori, Cold Spring
Royalton
SAGE Academy Charter
Sartell-St. Stephen
Sauk Centre
Sauk Rapids-Rice
School, Maple Grove
Spring Lake Park
St. Anthony Village
St. Cloud Apollo
St. Cloud Cathedral
St. Cloud Christian School
St. Cloud Tech
St. Johns Prep, Collegeville
St. Louis Park
Swanville
The City, Inc.-North, Minneapolis
Totino-Grace, Fridley
Upsala
Watershed, Minneapolis
Watertown-Mayer
West Lutheran, Plymouth