MBDA Northwest Region (NWMBDA)
Northwest Region Calendar of Events
Saturday, January 14th, 2023 - NWMBDA 7-12 Honor Band at Bemidji State University, Bemidji, MN
Saturday, April 1st, 2023 - NWMBDA Jazz Honor Band Festival at Hawley HS, Hawley, MN
Saturday, April 21st, 2023 - NWMBDA Beginning/2nd Year Band Festival at Horizon MS, Moorhead, MN
Documents
NWMBDA Membership Welcome Letter 2022 - Sent October 13th, 2022
Meeting Minutes
Wednesday, September 14th, 2022 - Meeting Minutes
Northwest Region Board of Directors
President/Jazz Band Chair
Derek Ziemer
Derek Ziemer teaches band at Discovery Middle School in Alexandria, MN. Originally from St.Cloud, Minnesota, Derek is a 2014 graduate of the University of Minnesota, Morris. Prior to his position in Alexandria, Mr. Ziemer was the 5-12 Director of Bands at Brandon-Evansville Public Schools from 2014 to 2016.
Mr. Ziemer's duties in Alexandria include directing the 7th grade Cardinal and Viking Bands, providing lessons to 6th and 8th grade band students, general music classes. He also instructs the Alexandria High School Jazz Band and serves as the Assistant Director of the Alexandria Marching Band.
Mr. Ziemer is also an active performer in the Alexandria Area; most notably as a Bassoonist in the Central Lakes Symphony Orchestra(CLSO). He is also a Cannonball Educator for Cannonball Musical Instruments and has served as Adjunct Instructor of Saxophone for the University of Minnesota, Morris. Mr. Ziemer is also a member of MMEA, MBDA, and serves as the NWMBDA Jazz Festival Coordinator.
Secretary/7-12 Honor Band Chair
Heidi Polzin
Heidi Polzin is the Director of Bands at Minnewaska Area High School in Glenwood, MN. She earned her BA's in Flute Performance and Advertising from the University of St. Thomas (St. Paul, MN) and her MM in Music Education from the University of the Pacific (Stockton, CA).
At Minnewaska, Heidi's responsibilities include all bands grades 5-12, including jazz band, pep band, and percussion ensemble. She truly enjoys teaching musicians at each level of their journey. Heidi joined Minnewaska in 2019. She previously had her own Kindermusik business and private lesson studio in Florida and taught band, orchestra, and choir in New Mexico.
Heidi remains active in the music education community as a member of the MBDA, NAfME, CMLC, and previously MTNA. She is a proud spouse and mom of two kids of one fur baby. Music is truly her job and hobby, but Heidi also loves water sports, running, hiking, and good coffee.
Treasurer
Michelle Robertus
Michelle Robertus teaches band at Discovery Middle School in Alexandria, MN. Prior to coming to Alexandria, Ms. Robertus taught 5-12th grade band in New York Mills, MN. Originally from Albertville, Ms. Robertus graduated from the University of Minnesota-Twin Cities with her Bachelor of Music in Music Education in 2014.
Ms. Robertus' duties at Discovery Middle School include teaching 6th grade band, 8th grade band, and 6th & 7th grade band lessons. She also directs the Discovery Middle School Jazz Band. In addition to her duties at DMS, Ms. Robertus serves as an assistant director of the Alexandria Area High School Pep Band and co-director of the Alexandria High School Marching Band.
Ms. Robertus' is an active musician in area ensembles, including the Central Lake Symphony Orchestra.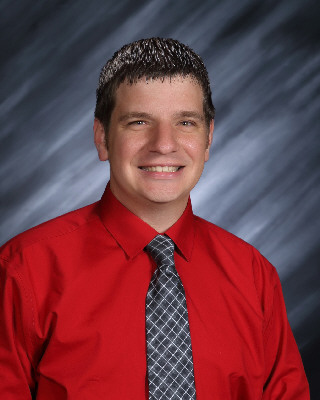 Membership/Beginning Band Festival Chair
Brian Selander
Brian Selander is the Director of Bands at Frazee-Vergas Public Schools in Frazee, MN. Originally from New York Mills, MN, Mr.Selander graduated from North Dakota State University in 2010. He is currently purusing his Masters in Music Education from Kansas State University.
Mr. Selander's duties at Frazee-Vergas include teaching 5th and 6th grade band, lessons, Junior High Band, Concert Band, and Symphonic Band. He also directs the pep band at fall and winter sporting events. He is also the director of the Frazee-Vergas High School Marching Band.
Mr. Selander is an active musician in area ensembles, including the Lakes Area Community Concert Band.
7-12 Honor Band Chair/Social Media, Technology, and Recording
Chuck Speer
Chuck Speer has been teaching band for 22 years. He graduated from Moorhead State University with a Bachelor of Science in Music Education in 1996. For the past 5 years he has been the Director of Bands at Long Prairie-Grey Eagle Secondary School in Long Prairie, MN.
His duties include all instrumental ensembles in grades 7-12: Concert Bands, Pep Band, Jazz Band, Percussion Ensemble, and Summer Marching Band. Prior to that he held similar positions at West Central Area Secondary Schools (Barrett, MN), Underwood School (Underwood, MN), Atwater-Cosmos-Grove City Junior-Senior High (Grove City, MN) and Turtle Lake-Mercer School (Turtle Lake, ND).
Mr. Speer is a member of MBDA, MMEA/NAFME, and the Barbershop Harmony Society. He has performed with several groups in Willmar, MN and Fargo-Moorhead areas. Currently he is performing with the Fargo-Moorhead Jazz Orchestra and the West Central Connection Chorus in Willmar. He is also an on-call musician with the Long Prairie Chamber Orchestra.
His interests/hobbies outside of teaching band include technology, sound production, and the recording arts.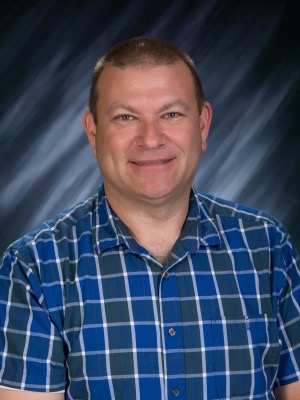 7-12 Honor Band Chair
Brad Thompson
Mr. Brad Thompson grew up in rural Northwest Minnesota near the town of Donaldson and received his high school education at Kennedy Public School. He earned his Bachelor of Music in Music Education degree at the University of North Dakota in 1993.
Brad has been teaching at Tri-County Public School in Karlstad since 2001, where in the morning he teaches 5-12 lessons, Elementary Band and a combined 7-12 High School Band. In the afternoon, he puts on his work boots and teaches 7-12th grade students in Drafting, Welding, Auto Mechanics, and the Construction trades.
In the evenings, he directs the Pep Band at their many events and also coaches both the Junior High and Senior High Knowledge Bowl teacms during the winter and spring of the year, as well as driving school bus. When time permits, he also likes to play trumpet in the Northland Community Band in Thief River Falls, MN.
Previously, Brad was the 5-12 Instrumental Music teacher at Hot Springs Public School from 1993-2001 in Hot Springs, South Dakota. He was also a Trumpet Instructor, during Cadet Band week, at the International Music Camp from 2004-2013.
In his free time, he likes to fish(in the summer), collect and work on vintage Jonsered chainsaws, and build with both wood and metal in the shop.
Beginning Band Festival Site Host
Tim Pipinich
Tim Pipinich has taught band in the public schools for nearly ten years and is currently one of two band directors at Horizon Middle School in Moorhead, MN where he leads the 6th and 8th grade bands as well as the honor band and jazz band.
During his time at Horizon, he has hosted the Dallas Brass and has had bands awarded with outstanding band of the day/festival at the Raging Red Band Festival at NDSU for two consecutive years.
He received his Bachelor of Music degree from Concordia College in 2010. He has also played trombone regionally with the FM Jazz Orchestra, the Imperials, Dempsey's Big Band, and as an occasional sub with Post Traumatic Funk Syndrome.
He and his wife Katie have two fantastic future instrumentalist daughters, Olivia (2) and Madeline (1).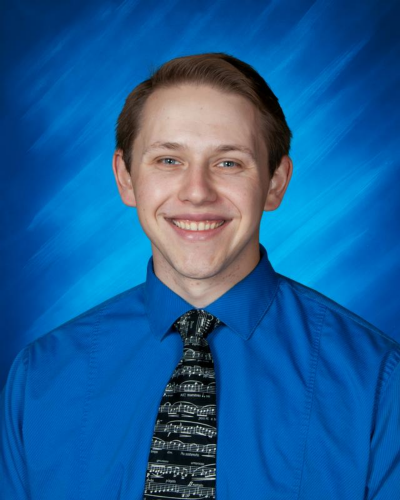 NWMBDA Member-at-Large
Nickolas Bodin
Nick Bodin is the K-12 Music Director at Campbell-Tintah Public Schools. He currently teaches band, choir, jazz band, beginning band as well as general music. Nickolas grew up in Delano, Minnesota and graduated from North Dakota State University with a Bachelor of Music in Instrumental Music Education.
---
Schools
For logistical purposes, this roster contains high school, college, and university institutions. The regional assignment for elementary and middle schools is currently identified by the name of the HIGH SCHOOL that serves your student population.
Colleges/Universities

Anoka-Ramsey Community College (Coon Rapids)
Bemidji State University
Concordia College (Moorhead)
Fergus Falls Community College
Northland Community College (Thief River Falls)
Minnesota State University-Moorhead

Schools

Ada-Borup

Alexandria

Ashby

Badger

Bagley

Barnesville

Battle Lake

Bemidji

Bertha-Hewitt

Blackduck

Brandon-Evansville

Breckenridge

Browerville

Campbell-Tintah

Cass Lake-Bena

Circle Of Life, White Earth

Clearbrook-Gonvick

Climax

Clinton-Graceville-Beardsley

Country Bible Christian, Ashby

Crookston

Detroit Lakes

Dilworth-Glyndon-Felton

Eagle Valley, Eagle Bend

East Grand Forks

Fergus Falls

Fertile-Beltrami

Fisher

Fosston

Frazee

Goodridge

Greenbush-Middle River

Grygla-Gatzke

Hawley

Henning

Herman-Norcross

Hillcrest Lutheran Academy, Fergus Falls

Indus

Kelliher

Kittson Central, Hallock

Lake of the Woods, Baudette

Lake Park-Audubon

Lake Region Christian School, Baxter

Lancaster

Laporte

Long Prairie-Grey Eagle

Mahnomen

Marshall County Central, Newfolden

Menahga

Minnewaska Area

Moorhead

Nevis

New York Mills

Norman County East, Twin Valley

Norman County West, Halstad

North Star Christian Academy, Little Falls

Northland, Remer

Northome

Osakis

Park Christian, Moorhead

Park Rapids Area

Parkers Prairie

Pelican Rapids

Pequot Lakes

Perham

Pillager

Pine River-Backus

Red Lake

Red Lake County Central, Oklee

Red Lake Falls

Roseau

Rothsay

Sacred Heart, East Grand Forks

Sebeka

Staples-Motley

Stephen-Argyle Central

Thief River Falls

Tri-County, Karlstad

Ulen-Hitterdal

Underwood

Verndale

Wadena-Deer Creek

Walker-Hackensack-Akeley

Warren-Alvarado-Oslo

Warroad

Waubun

West Central Area School, Barrett

Wheaton

Win-E-Mac, Erskine